Notifi

First Bank's Notifi provides stronger security by delivering real-time account alerts. Receive alerts via online banking, text, email and push notifications. Notifi helps you manage your account by monitoring your account balances and activity, get deposit and withdraw notifications, control security alerts and more.
How to Set-Up Notifi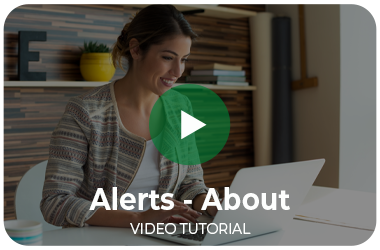 For detailed instructions on how to set-up Notifi for your accounts, please view the video to the right. If you have any questions, please contact one of our experienced Bankers at (847) 432-7800.
In order to successfully receive account alerts, you must have appropriate electronic capabilities to receive emails/texts. In addition, an accurate email/phone number needs to be provided during the initial sign-up. Delivery Failure, outside of First Bank's control, may occur in various instances including your service provider's maintenance periods.